As most of you know, the vacation that Brian and I took in August was part one of our honeymoon that we were unable to take last year due to me being sick. I have family down in Tennessee, and instead of making them drive all the way up to Ohio for our wedding for only a few hours we decided that part one of our honeymoon we would drive down to Tennessee so we could spend more time with them.
We made the decision last year to visit during the solar eclipse. Since many of you have asked for pictures of the solar eclipse I wanted to share these pictures with you. Yes, I know the pictures don't give you the experience of actually viewing it yourself, but I highly recommend to view the next solar eclipse that is coming through Cleveland on April 8, 2024. It's an experience that I'll never forget! I'm so grateful that I was well enough to experience it with my family.
Here is what I personally experienced.
1. As the moon started covering the sun the temperature started to drop quickly and drastically.
2. As it got darker the crickets, frogs, and nightlife started to sing their songs and the birds became less active.
3. When the moon was completely covering the sun I was surprised by how light it still was due to the corona surrounding the moon.
4. As it started to become lighter the crickets, frogs and nightlife started to quiet down, and the birds became more active and were extremely disoriented. 
I'll stop making you read and get to the pictures already!
All photos were taken by my husband Brian.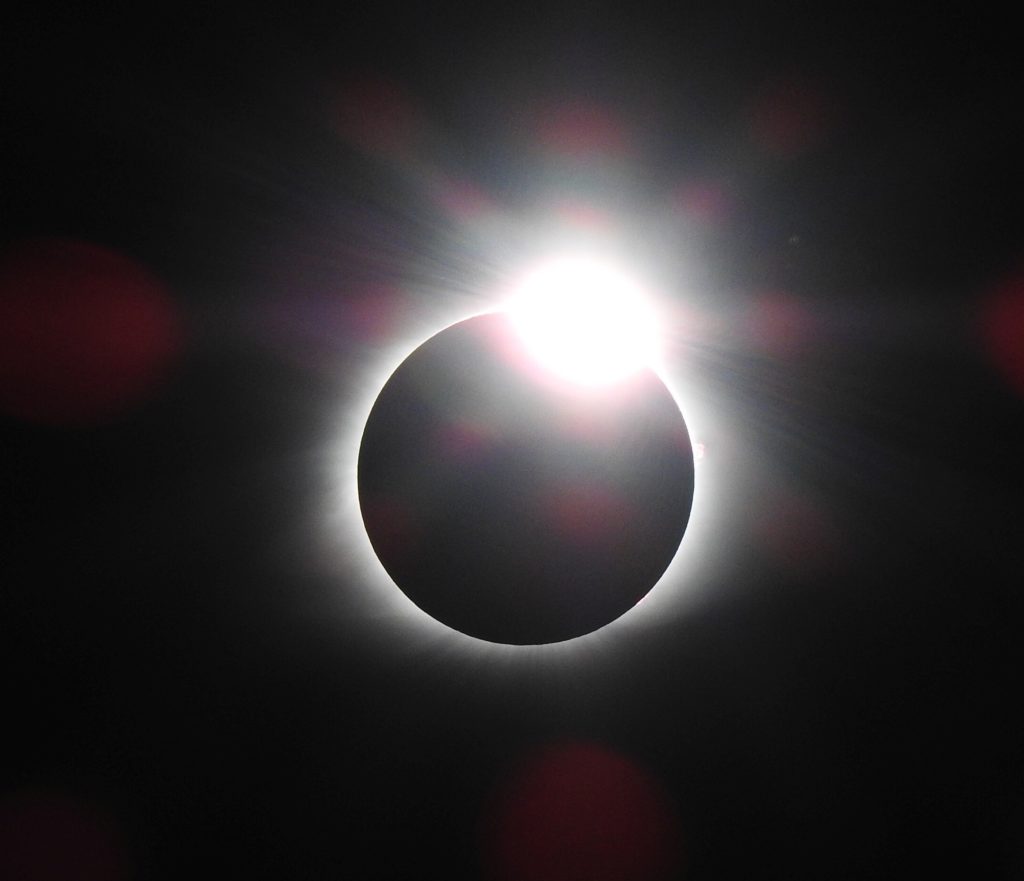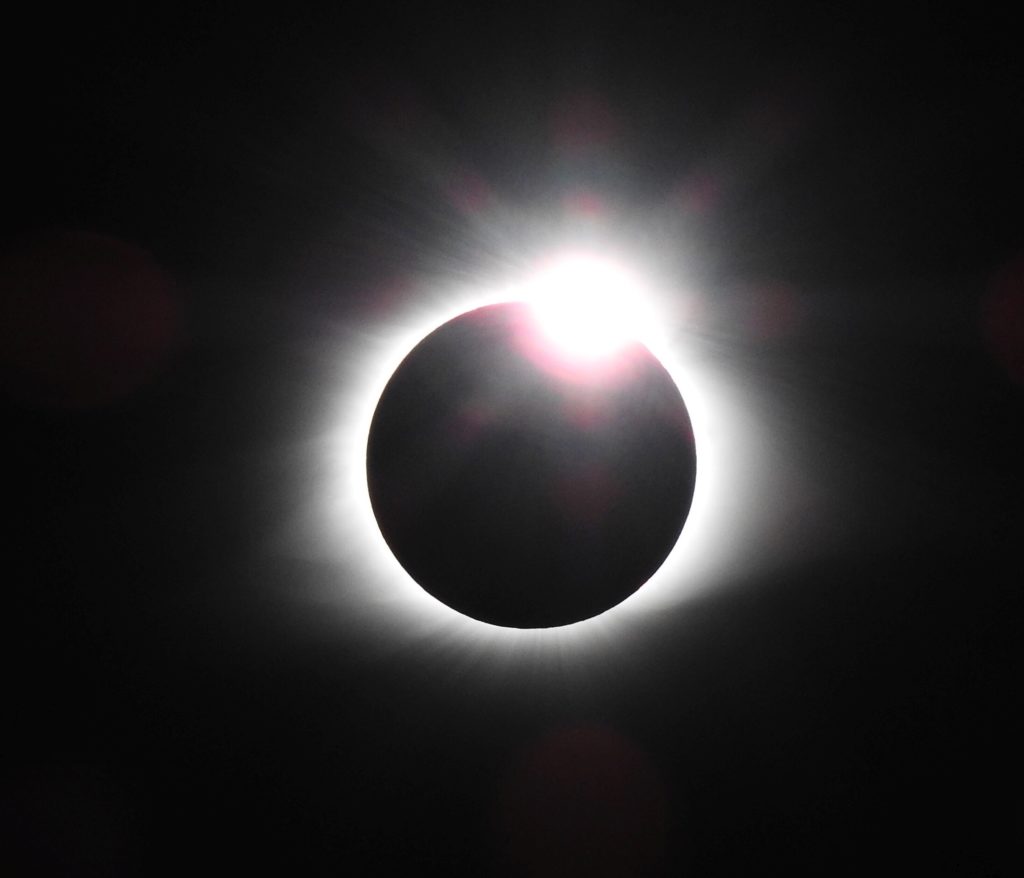 Have a safe and wonderful holiday weekend!
Yours in health,
Dana M. Brandt-Tinker